Fabrication Workshop Facility
NQA Marks

Quality Management System
(UKAS Accredited)
BS EN ISO 9001:2015
Since 7 December 1995

Environmental Management
System (UKAS Accredited)
BS EN ISO 14001:2015
Since 23 June 2008

Health & Safety Management
System (UKAS Accredited)
BS OHSAS 18001:2007
Since 23 June 2008
Company Profile
Tweets by @hawkint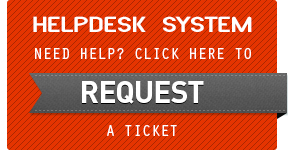 Project Name :


Canadian Nexen 20 MW Power Plant Expansion
Client :

MAN B&W ( Canada )
Location :

Al-Masila, Yemen
Awarded Date :

May, 2001
Completion Date :

January, 2002


Project Scope : Construction.

Work Disciplines : Civil, Building and Structural with options for Mechanical and Electrical.

This project was awarded to HAWK INTERNATIONAL by MAN B&W, Canada, who are responsible for the supply and installation of 2 units of 20MW Power Station each comprise of 6 nos. 16RK270s Diesel Generators.

The work involved the design, procurement and construction of all concrete foundations for the diesel generating units, the powerhouse building, cooler foundations, exhaust stack foundations, and all other required foundations for the complete operation of the powerhouse.

Additional responsibility consist of transporting the generators from a Yemen port to site, lifting them into place and carrying out mechanical and electrical work.

This project was successfully completed on time and HAWK INTERNATIONAL received a letter of recommendation from the clients Canadian Nexen and MAN B&W for achieving a total of 659,895 man-hours with no lost time accident during construction and commissioning phases of the two power plants.