Fabrication Workshop Facility
NQA Marks

Quality Management System
(UKAS Accredited)
BS EN ISO 9001:2015
Since 7 December 1995

Environmental Management
System (UKAS Accredited)
BS EN ISO 14001:2015
Since 23 June 2008

Health & Safety Management
System (UKAS Accredited)
BS OHSAS 18001:2007
Since 23 June 2008
Company Profile
Tweets by @hawkint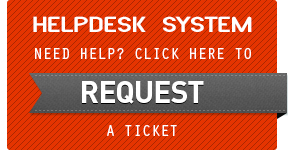 Project Name :


BAK PF Installation Contract
Client :

Canadian Nexen Petroleum East Al-Hajr Ltd.
Location :

Block 51, Yemen
Awarded Date :

October, 2004
Completion Date :

February, 2006


Project Scope : Civil Construction, Mechanical, Piping, Electrical, Instrumentation, Structural Steel and Tankage.

First plant construction for Canadian Nexen Yemen Limited's BAK PF Installation in their new Block 51 East Al Hajr was awarded to HAWK INTERNATIONAL in October 2004.

Generally, the construction work required for the BAK PF Facilities under this contract included all work, labor, material, transportation, equipment, supervision and consumables necessary to provide a complete facilities ready for commissioning by Canadian Nexen Yemen Limited. The Contractor also provided assistance for commissioning and start-up of this facility.

Total of six (6) large diameter tanks for oil, produced water and fire water. The foundations were concrete ring beams, backfilled with crushed stones, gravel and sand layers. HDPE liner completed with geotextiles, leak detection mechanism and cathodic protection system will also be installed with the foundation.

HAWK INTERNATIONAL was responsible for all the construction to complete a fully functional Processing Facility and Power Generating Plant.