Fabrication Workshop Facility
NQA Marks

Quality Management System
(UKAS Accredited)
BS EN ISO 9001:2015
Since 7 December 1995

Environmental Management
System (UKAS Accredited)
BS EN ISO 14001:2015
Since 23 June 2008

Health & Safety Management
System (UKAS Accredited)
BS OHSAS 18001:2007
Since 23 June 2008
Company Profile
Tweets by @hawkint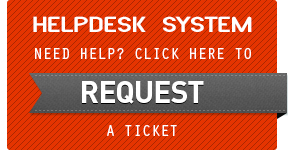 Project Name :


Test Separator, 1st Stage 3 Phase and 2nd Stage 3 Phase Separator
Client :

Dove Energy Ltd.
Location :

Yemen
Awarded Date :

November, 2008
Completion Date :

May, 2009


Project Scope : HAWK INTERNATIONAL had completed the complete Design, Fabrication, Supply and Installation of 2 x 45,000 BBPD Stage Separators and 1 x 15,0000 BBPD Test Separator for Dove Energy Limited Block 53 Yemen.

These are skid mounted separators complete with piping, instrumentation and controls manufactured in accordance to ASME Section VIIII Division 1 code and is certified by Bureau Veritas.

The Stage Separators are 6 ft. in diameter x 20 ft. tangent length manufactured from 16.0 mm thick ASTM A 516 Grade 70 carbon steel plate. The Test Separator is 4 ft. in diameter x 15 ft. tangent length with a shell thickness of 12.0 mm thick from ASTM A 516 Grade 70 carbon steel plate.

All the separators are having removable internals made of 316L Stainless Steel. They are designed to operate at 275 psig (Maximum Allowable Working Pressure) for the separation process of Oil, Water, and Gas.

The entire separator materials from shell, piping, valves and instrumentation comply to NACE MR 0175 requirement intended for sour service.