Fabrication Workshop Facility
NQA Marks

Quality Management System
(UKAS Accredited)
BS EN ISO 9001:2015
Since 7 December 1995

Environmental Management
System (UKAS Accredited)
BS EN ISO 14001:2015
Since 23 June 2008

Health & Safety Management
System (UKAS Accredited)
BS OHSAS 18001:2007
Since 23 June 2008
Company Profile
Tweets by @hawkint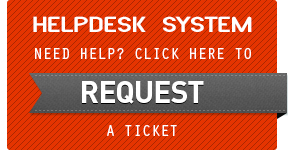 Project Name :


YEMEN LNG Balhaf Plant - Site Preparation
Client :

Yemgas ( Technip - France )
Location :

Balhaf, Mukalla, Yemen
Awarded Date :

August, 2005
Completion Date :

January, 2010


Project Scope : LNG Site Preparation.

In August 2005, Yepcos - France awarded the Yemen LNG Balhaf plant Site Preparation contract to HAWK INTERNATIONAL Finance & Construction Co. Ltd.

Summary of the Scope of Work:

The scope of work in accordance with the contract included:
Site Preparation of the Plant Area defined by the Battery Limits.
Site Preparation of the Construction Area and Camp Area.
Construction of shore protection protecting the plant area.
Construction of MOF, Access Bridge And Breakwater.
Offshore cutting for the sea water pipes (intake and outfall), sea water intake basin, sea water outfall pool.
Preparation of access roads.
Construction of Pioneer Camp to accommodate personnel of the Contractor and Company Personnel.
Catering of the above camp up to the completion of contract.
Base Preparation Of LNG Tank The pad.
Airstrip Facility And Terminal Building.
External Perimeter / Security Fences.
The scope of work also included:
A permanent air strip with basic terminal facilities.
An early Marine Offloading Facility - MOF.
The permanent external security fencing at the outer perimeter of the site of the facility.
HAWK INTERNATIONAL was responsible for the operation and maintenance of these facilities, security of the Plant Area and the Site within the permanent external security fencing and shall provide all engineering and procurement activities, labour, materials, equipment, transportation, supervision and whatever facilities are necessary to perform all works.