Fabrication Workshop Facility
NQA Marks

Quality Management System
(UKAS Accredited)
BS EN ISO 9001:2015
Since 7 December 1995

Environmental Management
System (UKAS Accredited)
BS EN ISO 14001:2015
Since 23 June 2008

Health & Safety Management
System (UKAS Accredited)
BS OHSAS 18001:2007
Since 23 June 2008
Company Profile
Tweets by @hawkint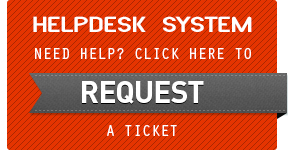 Project Name :


YEMEN LNG EPC Pipeline
Client :

Yemen LNG Company Ltd.
Location :

Balhaf, Mukalla, Yemen
Awarded Date :

September, 2005
Completion Date :

Jun, 2009


Project Scope : Engineering, Procurement, Supply, Construction and Commissioning of the Pipeline and Facilities.

The contract for this project was signed on the first day of September 2005 by Yemen LNG Company Ltd. and AMEC SPIE Capag - HAWK INTERNATIONAL Joint Venture.

Scope of Work Summary :

The overall scope of work of the Contract included all detailed design engineering, fabrication, supply, transportation, construction, testing, commissioning and start-up activities required to achieve the successful completion of the work, related to the Mainline, Transfer Line pipelines and the associated service / access tracks for the Yemen LNG project.

The Work consisted of a nominal ID 930.4mm Main Line from the KPU to the LNG plant at Bal Haf, approximately 320 km; a 30" (or optionally 20") Transfer Line which shall run from the KPU to the CPU approximately 25km; the intermediate block valve stations; scraper launching and receiving facilities; metering stations; electrical / thermal electric generators (TEG); instruments (SCADA system); telecommunication network / fibre optic cable; all civil work including restoration work and service track which shall run the full length of the pipelines.

In particular, AMEC SPIE Capag - HAWK INTERNATIONAL Joint Venture had :
Provided Project Management, Project Control, Administration/Accounting and reporting to Company.
Prepared all documentation, drawings, reports, schedules and notices.
Managed, coordinate and supervise interfaces with other Parties involved in the work.
Obtained and maintain all permits, authorizations and licenses.
Provided all required insurances.
Prepared and submit Quality Assurance documents for Company's approval.
Engineered the work, including any basic engineering, complementary site surveys, detailed engineering, procurement engineering, construction engineering and commissioning preparation.
Prepared final documentation for the "as-built" plant consisting of all documents, drawings, calculations, test reports, certificates, government filings, procedures for plant operation and any other documentation required.
Defined the required access to the Right of Way (ROW) locations.
Produced ROW procedure.
Purchased, supply, inspect, test, transport, clear through customs, deliver at site and store/protect/maintain all fixed, portable and mobile equipment, bulk material, capital-construction precommissioning-commissioning, start up and operating spare parts.
Provided Vendor's technical assistance, housing and catering.
Ensured appropriate implementation of Health, Safety, Security and Environment rules at site and in particular to the mitigation measures defined in the Environmental Impact Assessment study (EIA).