Fabrication Workshop Facility
NQA Marks

Quality Management System
(UKAS Accredited)
BS EN ISO 9001:2015
Since 7 December 1995

Environmental Management
System (UKAS Accredited)
BS EN ISO 14001:2015
Since 23 June 2008

Health & Safety Management
System (UKAS Accredited)
BS OHSAS 18001:2007
Since 23 June 2008
Company Profile
Tweets by @hawkint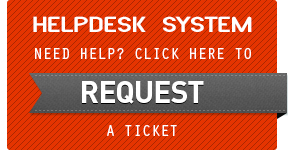 Project Name :


YEMEN LNG Balhaf Plant - CW1 & CW2
Client :

Yemgas ( Technip - France )
Location :

Balhaf, Mukalla, Yemen
Awarded Date :

May, 2006
Completion Date :

April, 2010


Project Scope : Civil Works Construction.

The Construction Subcontract Agreement between HAWK INTERNATIONAL and Yemgas took effect 23rd June 2006.

The scope of work consisted in the execution of all civil works including supply required for the execution of the works for the Process Area of Train 1, Train 2 and South Off-Trains and other areas of the plant such as:
Site preparation.
Tank foundations and earth dikes.
Earth basins.
Access roads, plant roads and yards.
Site finishing works.
Sewer systems (trenches, installation, backfill).
Underground pressure piping system.
Civil works related to underground electrical and instrument installations (instrument & electrical duct bunks).
Concrete works (including foundations, structures, basins, bridges, walls, pits, sleepers, ditches, grouting, etc).
Fireproofing.
Fabrication and Installations of steel inserts/ embedded plates.
Perimeter Fences and Gates.
HAWK INTERNATIONAL constructed a Pre-Cast Concrete Piperack structures. Work included pre-casting and erection of piperack elements such as columns and beams.
Piperack Length = 2.00 kms (approx).
Height = varies from 12.00 to 22.00 meters high.
Nos. of Columns = 500 ea (approx).
Nos. of Beams = 1000 ea (approx).