Fabrication Workshop Facility
NQA Marks

Quality Management System
(UKAS Accredited)
BS EN ISO 9001:2015
Since 7 December 1995

Environmental Management
System (UKAS Accredited)
BS EN ISO 14001:2015
Since 23 June 2008

Health & Safety Management
System (UKAS Accredited)
BS OHSAS 18001:2007
Since 23 June 2008
Company Profile
Tweets by @hawkint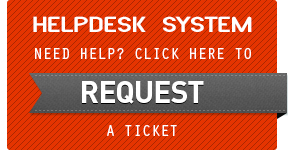 Project Name :


YEMEN LNG Balhaf Plant - CM1
Client :

Yemgas ( Technip - France )
Location :

Balhaf, Mukalla, Yemen
Awarded Date :

Jun, 2006
Completion Date :

Jun, 2009


Project Scope : Construction of Company Camp Buildings.

YEMGAS issued the notice of award to HAWK INTERNATIONAL on 05 May 2006.

The general scope of work of this Subcontract included all design, supply of materials and field installation of Company Camp buildings based on modular or prefabricated design to include all civil, architectural, plumbing, electrical telecommunication, air conditioning, fire fighting and all other works required to install all required buildings as well as their associated furniture.

This Company camp consists of conventionally built, permanent 40 buildings.

The following buildings were included into the scope of works :

Buildings sited in the Company Camp
Manager Accommodation.
Senior Accommodation.
Junior (Single) Accommodation.
Junior (Double) Accommodation.
Camp Main Gate / Security Accommodation Building.
Clinic / Medical Centre.
Restaurant.
Recreation Building.
Indoor Sports Centre.
Maintenance Building (including laundry, workshop, garage, store, telecoms, etc).
Amenities Facilities (including commissary, barbershop, bank, library, telephone boots, etc).
Building sited in the Contractors Camp
Prayer Room.
Screen wall to Restaurant / Canteen Building.
Building sited in the Camp Utilities Area
Scope included civil, architectural, electrical, HVAC, Firefighting, plumbing works with all fittings and finishes.

These installations will be used by the Company Project Management and Operations Group during the Plant operation period.