Fabrication Workshop Facility
NQA Marks

Quality Management System
(UKAS Accredited)
BS EN ISO 9001:2015
Since 7 December 1995

Environmental Management
System (UKAS Accredited)
BS EN ISO 14001:2015
Since 23 June 2008

Health & Safety Management
System (UKAS Accredited)
BS OHSAS 18001:2007
Since 23 June 2008
Company Profile
Tweets by @hawkint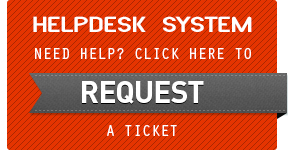 Project Name :


Tasour Crude Oil Pipeline Project
Client :

DNO ASA, ( Yemen )
Location :

Block 32 ( Howarime ) Tasour Oil Field, Yemen
Awarded Date :

February, 2000
Completion Date :

September, 2000


Project Scope : Engineering, Procurement, Supply, Construction and Commissioning of 65 km. Crude Oil Pipeline.

The scope of work included engineering and preparation of drawings for each of the pipeline stretches including right of way, road crossings and jump-over. Also, survey drawings, alignment sheets, piping drawings and details, civil work and all other plans and documents required to complete the work. Transportation of 225,000 ft of 8-5/8" x 0.250 wt x 42 ERW bare pipe is also a part of this scope.

Procedures, qualification and testing require welding procedures to meet requirements of ANSI B 31.4 duly approved by a recognized certifying agency and ensures all welders are qualified to do the work. NDT of the pipeline was 100% visual inspection, min. 10% radiography, UT/MPI of all weld joints. At critical areas and at steep loops 100% NDT was carried out.