Fabrication Workshop Facility
NQA Marks

Quality Management System
(UKAS Accredited)
BS EN ISO 9001:2015
Since 7 December 1995

Environmental Management
System (UKAS Accredited)
BS EN ISO 14001:2015
Since 23 June 2008

Health & Safety Management
System (UKAS Accredited)
BS OHSAS 18001:2007
Since 23 June 2008
Company Profile
Tweets by @hawkint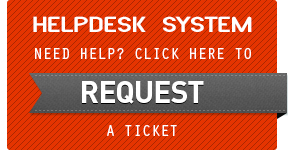 Project Name :


Construction of Sayhut - Nishtun Road Project
Client :

Ministry of Public Works and Urban Development
Location :

Sayhut - Nishtun, Yemen
Awarded Date :

August, 2002
Completion Date :

January, 2006


Project Scope : Construction of 176 km. Road Work including four (4) tunnels.

The works comprised the construction of approximately 176 kms of roadworks including four tunnels by total length of 3,150 meters in length. The largest tunnel is 1,519 meters in length through Jabal Fartak area. The second large tunnel is 904 meter and the other tow is of approximant 365 meter each. The works also included a link road to Khaysit Village.

The proposed roadway between the towns of Sayhut and Nishtun (including Khaysit link) consists of a 7.5 meter wide pavement with 2.5 meter unpaved shoulders on each side. It passes through the main villages of Qishin and Haswayn.

The work also involved establishing new routes comprising hill and side cutting of mountainous terrain using rock explosives and huge excavator, construction of RC retaining walls, Irish Crossings, RC box and pipe culverts. The road was appropriately protected and the necessary road furniture installed and applied.