Fabrication Workshop Facility
NQA Marks

Quality Management System
(UKAS Accredited)
BS EN ISO 9001:2008
Since 7 December 1995

Environmental Management
System (UKAS Accredited)
BS EN ISO 14001:2004
Since 23 June 2008

Health & Safety Management
System (UKAS Accredited)
BS OHSAS 18001:2007
Since 23 June 2008
Company Profile
Tweets by @hawkint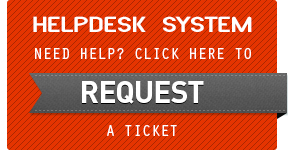 Project Name :


Road and Drill Site Construction of Gulan / Rakhani Oil Wells
Client :

British Gas / Sedco Forex
Location :

State of Baulchistan, Pakistan
Awarded Date :

September, 1995
Completion Date :

March, 1997




Project Scope : Road Construction, Civil Construction, Drill Site Construction.

Work Disciplines : Civil Engineering, Blasting & Construction.

British Gas / Sedco Forex awarded a contract to HAWK International to construct an access road and two drill site locations for their drilling rig in the mountainous state of Baulchistan, Pakistan.

The area was in a remote part of Baluchistan. The road traversed through flat, rolling, and very steep rugged mountainous terrain. Steep sections of the road were constructed with a maximum gradient of 8%. A major portion of the work involved a river crossing. Some river diversion work was necessary and in those areas temporary R.C.C. pipes were constructed.

The drilling site at Gulan was constructed with a R.C.C. cellar, R.C.C. rig pad and a brick lined waste pit.

An airstrip 1200 x 35mtrs. was constructed for Twin Otter aircraft use. The airstrip had an additional clear area of 20 meters on each side.

The second drill site location at Palwena involved heavy earth work, cut, fill, R.C.C. cellars, rig pads and brick lined pits similar to those of the Gulan drill site location.

The construction time allowed to meet the overall project schedule at the Guilan site was very tight. Hawk, however, accepted the challenge and completed the construction in just 45 days, to the appreciation of the client.