Fabrication Workshop Facility
NQA Marks

Quality Management System
(UKAS Accredited)
BS EN ISO 9001:2008
Since 7 December 1995

Environmental Management
System (UKAS Accredited)
BS EN ISO 14001:2004
Since 23 June 2008

Health & Safety Management
System (UKAS Accredited)
BS OHSAS 18001:2007
Since 23 June 2008
Company Profile
Tweets by @hawkint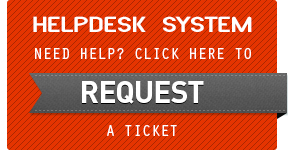 Project Name :


Road and Drill Site Construction of Diaal Oil Field
Client :

Occidental Petroleum
Location :

Pakistan
Awarded Date :

March, 1997
Completion Date :

April, 1998




Project Scope : Road Blasting, Road Construction, Drill Site Construction and River Diversion.

Work Disciplines : Rock Blasting, Civil Construction and Bridge Construction.

Hawk was awarded a contract for roadwork in the mountainous terrain in Pakistan. The scope of the work was to construct a 6 km road in the mountains plus a drill site location. The Project also included the blasting of 70,000 m3 of rock.

The terrain was in a steep mountainous region. A detailed survey for the road and drill site location was carried out prior to construction. The maximum allowable gradient for the road was 8%. Both road and drill site location construction involved heavy rock blasting and extensive earth work. To meet the stringent time schedule, Hawk had engaged four track drills to complete the work.

This project also involved construction of steel bridges, culverts every two hundred meters, stone masonry protection work, well graded base course layer on the road and protected side ditches.

The drill site location construction further involved major river diversion work with brick masonry and heavy Gabion protection works. This roadwork withstood the monsoon rains and the drill site location remained intact and the road was passable.