Fabrication Workshop Facility
NQA Marks

Quality Management System
(UKAS Accredited)
BS EN ISO 9001:2015
Since 7 December 1995

Environmental Management
System (UKAS Accredited)
BS EN ISO 14001:2015
Since 23 June 2008

Health & Safety Management
System (UKAS Accredited)
BS OHSAS 18001:2007
Since 23 June 2008
Company Profile
Tweets by @hawkint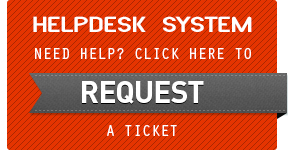 Project Name :


Marib Dam and Irrigation Project - Phase II (Outstanding Works)
Client :

Ministry of Agriculture and Irrigation
Location :

Marib, Yemen
Awarded Date :

November, 2002
Completion Date :

October, 2006


Project Scope : Construction of Marib Dam.

In November 2002, the Ministry of Agriculture and Irrigation of Republic of Yemen awarded the contract to Shaktikumar M. Sancheti, Bholasingh Jaiprakash and HAWK INTERNATIONAL Finance & Construction Co. Ltd. Joint Venture.

The scope of works under this contract envisaged the following :
Primary Canal System.
Secondary Canalette System (69 km long).
Feeder Roads and Inspection Roads.
Flood Protection Works.
The components executed under this project were the rehabilitation and reconstruction of flood damaged BN canal and new construction of 1.6 km long concrete lined gravity canal system for irrigation Sector 16 and 17, installation of 69 km long secondary canalette system with precast elements for irrigation sectors of BN and BS canals, construction of 36.6 km long feeder roads and 87 km long gravel surfaced inspection roads, and construction of 26.30 km long flood protection embankment along Wadi Saylah for Canal BN and command area from Sector 13 to Sector 20 and for Canal B and Canal BS along Wadi As Sudd.