Fabrication Workshop Facility
NQA Marks

Quality Management System
(UKAS Accredited)
BS EN ISO 9001:2015
Since 7 December 1995

Environmental Management
System (UKAS Accredited)
BS EN ISO 14001:2015
Since 23 June 2008

Health & Safety Management
System (UKAS Accredited)
BS OHSAS 18001:2007
Since 23 June 2008
Company Profile
Tweets by @hawkint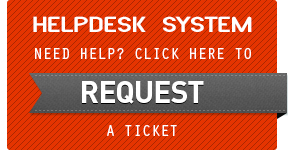 Project Name :


Corridor Dikhil - Galafi Road Rehabilitation Works
Client :

Ministry of Equipment and Transport
Location :

Corridor Dikhil - Galafi Road, Republic of Djibouti
Awarded Date :

December, 2001
Completion Date :

May, 2003


Project Scope : Rehabilitation of International Corridor Dikhil - Galafi Road, for a length of 82 km.

April 2001, when HAWK International was preselected by the Ministry of Equipment and Transport of Republic of Djibouti, to join the bid for the rehabilitation of the road of the international corridor towards Ethiopia.

December 2001, when this project was awarded to HAWK International as a Contractor. Due to the excellent performance of the Contractor, the Ministry of Public Works and Transport awarded additional work to this Contract in a form of Change Order.

The scope of work included earthworks, repair of drainage installations, rehabilitation by scarification of the existing road, subbase, crushed stone base-course, asphaltic wearing course and drainage works.

Work in particular included foundation preparation, 15cm sub-base, 15cm crushed stone, base, prime coat and 4cm asphalt concrete wearing course. Also, Irish crossing and box culverts and other drainage and protection works for a length of 82 kms.